Welcome to German School of Connecticut (Stamford and West Hartford). Classes are from 9:30 a.m. to 12:15 p.m. Learn German!

Friend us on Facebook, we frequently update the website with school relevant news and events.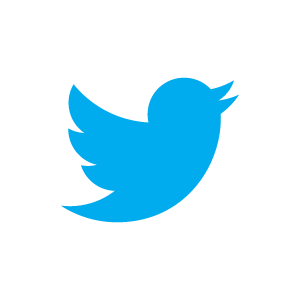 Shop through Amazon and support the German School!

Remember to click below on your next purchase on OneCause.com or Amazon.com.
The German School will get a percentage of the sales with no additional cost to you. You will continue to get same discount prices as before

Donations
Check out our video (from the GLSC website www.germanschools.org)


by posted 07/28/2014
by posted 07/28/2014
German Speaking Executive Housekeeper – NYC
Full-time executive housekeeper needed for a busy Executive in NYC. Duties include provisioning for the home, full-charge cleaning, polishing silver, home organization, laundry and wardrobe care as well as simple meal preparation. Candidate needs to be child friendly and ideally speaks fluent German. The job is typically 8 hours per day, 5 days a week with flexibility to work extra hours when needed.
Solid work history and verifiable references from previous employers needed. Excellent salary to the right candidate.
Please send resume with salary requirement to
Only qualified applicants will be contacted.
Please mention referred by German School of CT
by posted 07/06/2014
Last minute summer camp in Koblenz, Germany! (50% discount)

Dates: 8/17-8/24/14 and 8/24 - 8/31/14
Ages: For 12-18 year olds.
Cost $759/1 week and $1395/weeks minus 50%
all inclusive (transfer and pickup from airport,all meals, accommodation at local host family, supervision, class fee and trips&transportation)

More information here:



MyPlace GmbH & Co KG
- Active English Community -
Emser Strasse 63
56076 Koblenz
0261 2874 2164

www.myplacekoblenz.de
or contact: info@germanschoolct.org
by posted 06/30/2014
Dear students and parents and newcomers to the German School of Connecticut,


The registration for fall is ongoing:
For existing families, please register before August 1, 2014 so we can plan accordingly as some classes are filling up quickly and we have to waitlist some students. It's at a first come, first served basis.
Extra discount: If you register & pay for the full year (Fall 2014 & Spring 2015 Semester) you will get a $100 discount.
The "Paypal bill me later" option allows you to pay in 6 months interest-free. (instant credit approval required by paypal).

Open House:

Please help us get the word out about the Open Houses, you can download a flyer below and bring it to your favorite coffee shop, train station, library, school or grocery store, thank you!

Open House in West Hartford is on August 16, 2014: 10:00 am -12:00 pm
Open House in Stamford is September 6, 2014: 08:30 am - 10:00 am

We hope you enjoy your summer!
Viele Grüße und

einen

schönen

Urlaub wünschen Eure

GSC Officers and Volunteers
Our website is here: http://www.germanschoolct.org/
by posted 05/31/2014
Save the date: OPEN HOUSES in Stamford and West Hartford!
West Hartford: 8/16/2014: 10:00 am to 12:00 pm
Stamford: 9/6/2014: 8:30 am to 10:00 am
Download a flyer and hang it out at your coffee shop, train station etc.
by posted 05/28/2014
Fröhliche Deutsch-Amerikanische Familie in North Stamford (2 min vom Merritt Exit 34) sucht deutschsprachige(n) Babysitter/Nanny
Ich arbeite von zu Hause und freue mich auf liebevolle Unterstützung für unsere 10 Monate alte Tochter & ihren 2 Jahre alten Bruder.
ca. 15 - 20 Stunden die Woche
vormittags bevorzugt
Wir freuen uns auf Dich/Sie!
203 292 9349
by posted 05/01/2014
Annual Open House of the German School of Connecticut in Stamford on 5/17/2014 12:00 - 2:00 p.m.
(via
PRWeb
)
The German School of Connecticut announces its Annual Open House in Stamford on May 17th, 2014 from 12:00 p.m. to 2:00 p.m. at 381 High Ridge Road, Rippowam Middle School in Stamford. Registration information, teachers, and school officials will be…
---
---
by posted 04/26/2014
Check out this news article published in "German World Magazine" in the Spring edition 2014:
by posted 10/23/2013
Dear students, parents and friends of the German School of Connecticut,
Inclement Weather Policy
For the upcoming fall and spring semester we wanted to make you are aware on how we would communicate school delays or closings.
We will email you with this website and/or manually (and for those who have their accounts set to receive text messages, will receive text-messages from this website) about any school closings or delays. Also we would send you the automatic alert that you receive weekly on Thursdays immediately when we would change anything not according to preset schedule.
In addition we also have the local TV & Radio stations announce it on their websites and on live TV/Radio:
For GSC Stamford its:
News12 CT : website:
http://connecticut.news12.com/
NBC CT: website:
http://nbcconnecticut.com
For GSC West Hartford its:
Find more information about West Hartford's policy here:
regards
GSC Staff
by posted 08/31/2013
Dear Students and Parents,
As we look to begin the new school year on Saturday, September 7th, please take this moment to review the new volunteer sign-up process. We have made significant changes to the process. The most important changes are outlined here.
Volunteer Positions are categorized into Saturday Morning positions, Year-round positions, and Classroom Parents.

The Saturday Morning Positions are Saturday Morning Helper and Hallway Monitor. The school requires a total of five volunteers for these two positions each Saturday on which we are in the school building. If you choose to be a Saturday Morning volunteer, please note that you are required to fill four of the open spots per school year (two per semester).
The Year-round Positions are listed in the attached PDF document. Each position shows a description of the activities, a contact person for additional details, as well as the number of volunteers required for each position. Please review these descriptions and contact the person listed for each opportunity for additional detail, if needed.
Each class requires a classroom parent. If you have indicated during the registration process that you would like to be a classroom parent, I will be contacting you in a separate e-mail.

All volunteer opportunities are now listed in the volunteer sign-up tool on the school's registration website, http://leagueathletics.com/VolunteerRW/VolAlertCalendar.asp?org=germanschoolct.org. Please review the schedule and click on 'Sign up' for the volunteer spots you intend to sign up for. You will be asked to log in with your username and password before you can complete your sign-up.
If signing up online is not possible, please stop by at the registration desk on the first Saturday of school. One of the officers will assist you in the signup process.
IMPORTANT:
A new requirement this year is that all volunteers complete the sign-up process by Saturday, September 21st. If you have not signed up for a volunteer position by this date you will receive an invoice from the registration system for the $120 opt-out fee the school assesses.
I encourage you to review the available positions and sign-up for your choice as quickly as possible. All of the positions are important to the operation of the school, and your participation ensures that critical functions are covered.
Please contact me if you have any comments or questions.
Have a great school year!
Markus Nottelmann
Volunteer Coordinator
Attachments:
http://files.LeagueAthletics.com/Images/Club/7500/GSC Volunteer Positions 2013-14 130903 v03.pdf
by posted 02/25/2013
Dear Students, Parents and Teachers,
(originally posted 2/7/2013)

After conversations with parents, teachers and the Rippowam staff, we will introduce the following two changes to our Saturday morning operations:




School Access: Going forward, the only access to the GSC will be through the entrance at the cafeteria. The entrance at the auditorium will remain closed going forward, unless other non-GSC events require it to be open. This change will provide us with better visibility and control over who is entering the school.

We recommend using the lower parking lot at the baseball field/tennis courts. This parking lot is accessible via the southern access road and has ample space. (see attached map)


Early Pickup: Effective immediately, we will require parents/caregivers to fill out a brief form when picking up students early from school. The form will be available at the front desk and will need to be countersigned by a GSC officer.
As you arrive to pick up your child:
Come to the registration desk, fill out the Early Pickup form and have it countersigned by a GSC officer at the desk
Take the form to the classroom and hand it to the teacher when picking up your child.
In addition, parents are responsible for letting teachers know in advance when planning to pick up students early.
Please let me know if you have any questions or concerns around either of these changes.
Thank you for your continued support of the GSC and its community.
Mit freundlichem Gruß,
Joachim Petzold, Vice President, GSC
Attachments:
Parking_Map.jpg